【CSR】Becomes an official sponsor of the Japan Handball Association
As an official sponsor of the Japan Handball Association, Tokyo Byokane has been a member of the We are supporting Japan's handball team, SUISEI Japan and Orihime Japan, which will participate in the Tokyo Olympics.
Handball has a larger number of players than rugby, swimming and judo in high school clubs.
While the number of students in Japan is decreasing due to the declining birth rate, the number of people competing in this sport is increasing.
Through sponsorship of the Japanese national team that will compete in the Olympics and sports with a large student population, we will carry out CSR and social contribution activities and promote corporate sustainability.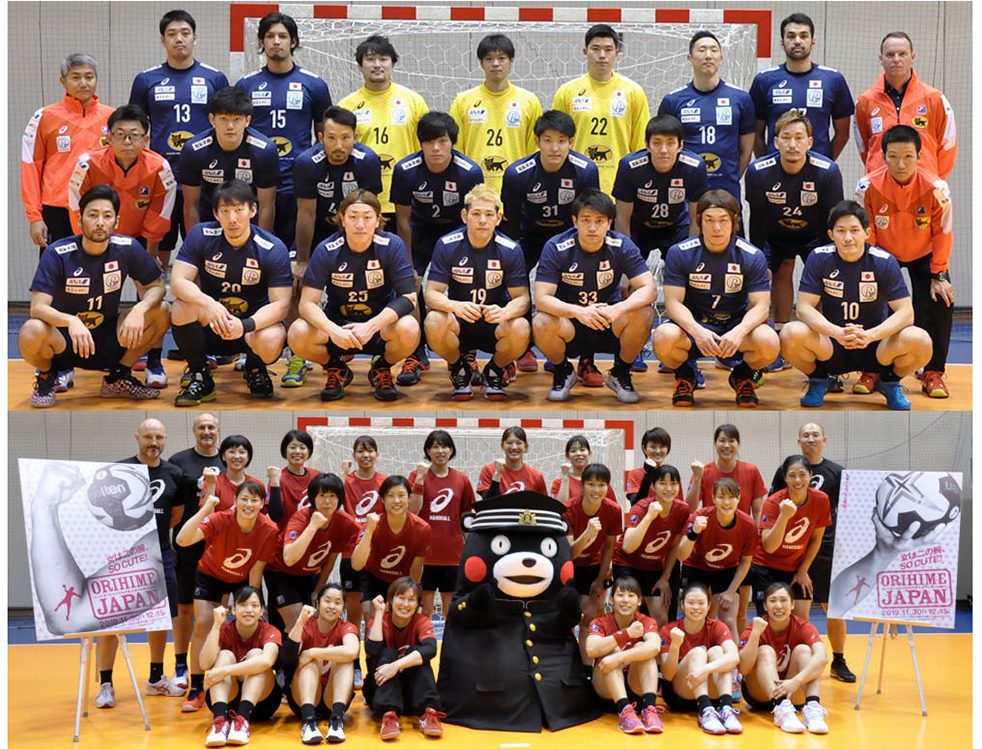 In November 2019, the company-sponsored Handball Japan Cup and Japan Championships were broadcast on NHK, YouTube and other media outlets at the Yoyogi National Stadium, which will be the venue for handball matches at the Olympics.
The company's commercial was aired at the venue, and the company's logo was placed on the backboard of the broadcast seats, contributing to theenhancement of the corporate brand. Come and watch a handball game where the fastest shots are over 100km/h and the offensive and defensive changes are fast. (A YouTube link to the games sponsored by the company is attached at the bottom of the page.